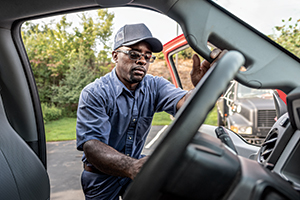 Whether you need heat in the winter or cool air in the summer, Ressler Propane can help keep your family comfortable all year long for a reasonable cost. We provide sales and service for propane furnaces, boilers, water heaters, and fireplaces. Many clients opt to invest in high efficiency models. We also provide air conditioning sales and service in the summer. Homeowners and business owners can elect to sign a service agreement, and our expert technicians will service your furnace and/or air conditioning systems once or twice a year.
Air Conditioning Solutions
According to the US Department of Energy, air conditioners use about 5% of all the electricity produced in the United States, at an annual cost of more than $11 billion to homeowners. As a result, roughly 100 million tons of carbon dioxide are released into the air each year — an average of about two tons for each home with an air conditioner. The incentives, both economically and environmentally, to implement the most efficient air cooling systems are great. Replacing an old AC unit with a new one or changing to a model that is more appropriately sized for your home will make a difference.
Heating With Propane
Beyond the cost savings and environmental impact, propane is a more dependable heat source than electricity. Safely stored in a tank on your property, many propane appliances will still operate in the event of a power outage. With a propane fireplace, your family won't be cold and huddled under blankets when a storm causes an electrical outage; the fireplace provides heat even when there's no electricity.
Propane Furnaces
There are many types, styles, and sizes of propane furnaces. Ressler Propane can make expert recommendations on the best model for your home or business. A propane furnace heats air to significantly warmer temperatures than those reached by electric heat pumps.The increased temperature makes for a warmer, more comfortable experience and also allows better functionality of whole house humidifiers. High efficiency, modulating furnace models can constantly adjust output temperatures to provide the utmost heating comfort.In addition to furnaces, Ressler can install comfort features such as whole house humidifiers and air cleaners.
Propane Boilers
Propane boilers are reliable and versatile. Serving both space heating and/or hot water needs for a home or business, the highest efficiency propane boilers condense water vapor in the exhaust gases to recover the latent heat that would otherwise be wasted.
Propane Water Heaters
Both tank water heaters and tankless models can be operated with propane. Depending on your family's needs, we will recommend the system to meet your needs and ensure efficiency. Most tank water heaters hold between 40 and 75 gallons of water. Gas water heaters are generally known to have a faster recovery time than electric, meaning they are less prone to running out of hot water. Propane water heaters also have a lower total cost of ownership compared to electric water heaters.
Propane Fireplaces
Fireplaces are far more than a decoration; they are a stylish but very efficient form of heating. Propane is easy and safe to ignite. Propane fireplaces can be installed almost anywhere. A chimney is often not required. Learn More
Our Installation Process
Upon your request, our experts will visit your home to review your needs and craft a custom plan to accommodate them. We'll take measurements, perform a load calculation, and estimate the right system for your home and your family.
A Team of Excellence
Our HVAC experts have over 30 years of experience,Environmental Protection Agency (EPA) certifications, National Fireplace Institute (NFI) certifications, and North American Technician Excellence (NATE) training. Most importantly, they are honest and will treat you and your home with respect.
Contact Us Today
To request additional information regarding HVAC installation/service or to request a quote, complete our online form or call 800-745-8092.